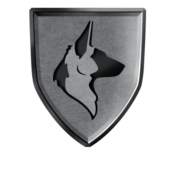 REAL TRAINING. REAL RESULTS.
SHIELD K9 ONLINE TRAINING COURSES
REAL TRAINING.
REAL RESULTS.
Welcome to Shield K9 online training courses. Here you will find detailed instructional videos on everything from puppy training to the elite level off leash obedience training that you see in our videos. We will also be doing a monthly Q/A via live video with Haz where we address subscriber questions.
We are constantly adding more courses to our catalogue so stay tuned for new HOW TO videos.
REAL TRAINING.
REAL RESULTS.
"WHETHER YOU HAVE ISSUES WITH BAD BEHAVIOUR, OBEDIENCE, OR JUST WANT TO TRAIN YOUR DOG PROPERLY FROM THE START, WE HAVE THE PREMIER SERVICE FOR YOU.
WE PRIDE OURSELVES ON BEING THE BEST!"
FOUNDER / CEO / HEAD TRAINER
SUPPORT! SUPPORT! SUPPORT! EXACTLY WHEN YOU NEED IT!
TRAINING YOUR DOG CAN BE A FRUSTRATING & LONELY VENTURE SOMETIMES. BUT, FEAR NOT WE GOT YOUR BACK.
We give you all the support you need to be a success. Learn with your peers, ask us direct questions. Be a part of our tribe.
Also, all students get access to our alumni-only, private Facebook group where you can exchange your notes with hundreds of our existing and past students. We know how important support is and we are always here for you.